Fraudsters posing as education agents for Melbourne's top universities are fleecing international students of thousands of dollars in an online scam, victim advocates claim.
The racket, which is being investigated by Victoria Police, has stung at least six Melbourne University students and more in Sydney, with one student's debt blowing out to more than $35,000.
It is understood the scammers are international students at the University of Melbourne and Monash University. The University of Melbourne has taken action against one of the students behind the scam.
The fraudsters have posed as education agents for "major universities", offering 10 per cent discounts on tuition fees. The so-called agents say they will pass the students' fees to Melbourne University, Monash University, RMIT and Deakin University.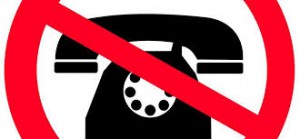 The service has been advertised on Chinese forums including Yeeyi and 6park, and on social media sites WeChat and Facebook. The ads have now been withdrawn.
The scam is the latest example of a worrying culture of international student exploitation in the higher education sphere.
Monash University victim, Luke Zhang, is eating just one meal a day to repay the $35,127 lost due to the scam.
On Thursday, the business student ate a slice of bread and a can of tuna, and Friday's meal will be equally meagre.
The student is working a job that pays a low wage, and on top of rent, and bills, he is struggling to repay his fee debt.
Mr Zhang, 24, paid the fraudulent agent in October last year. The university notified him months later that the agent's payment had bounced back, but he was still left with the debt.
He took an $8000 loan from a friend to pay the university.
The student then failed three of his four subjects due to stress, and he is now re-sitting them. He fears that if he fails his subjects a second time, he risks breaching the conditions of his student visa.
"It is a hard time," he said. "I believe I can get through it. We feel we are being kept out of society because of our poor English."
Up to ten Monash University students have fallen prey to the scam, and there is a small group of victims at the University of Melbourne.
Newly formed legal service, Wings Foundation, was set up by Chinese students to advocate for international student rights.
The organisation's welfare officer and paralegal Raynor ZhongLiu Li, said international students are regularly exploited, but they avoided complaining due to fears they will be sent home.
With the support of Ascot Solicitors, Mr ZhongLiu Li and other victim advocates are considering legal action against the scammers, and potentially the universities.
Universities were the "primary caretaker" of the students, and they should be educating students about scams, identifying their own education agents, and offering fee relief, a payment plan and legal aid to students who get stung, he said.
But students are instead treated as "cash cows", he said.
"In the long run, a large number of these students will eventually become permanent residents,  and these memories will stick with them."
Deputy Vice-Chancellor of international student programs at the University of Melbourne, Professor Susan Elliott, said the university had shown "compassion and flexibility", providing victims with emergency financial support, legal advice and counselling.
"Students would not be prevented from studying," she said.
Monash University spokesman Adam Redman said the university had referred the matter to police, and offered victims flexible payment options.
Deakin University spokeswoman Sarah Dolan said the university emailed international students alerting them to a number of scams earlier this year.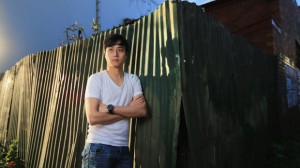 Anyone with more information should contact Crime Stoppers on 1800 333 000 or submit a confidential crime report to www.crimestoppers.com.au