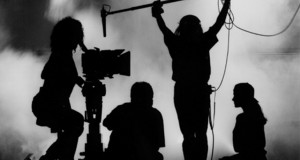 The  world has witnessed unprecedented media boom  in the last two decades with mind boggling increase in the number of television channels , Media houses , Movie studios, Game development companies, who have mesmerized  viewers' across the world with the   use of newer sophisticated technologies , animation and visual effects.  With expanding games market and smart phone revolution this trend is going to gain more momentum needing the best of creative minds to work on ambitious projects.
If you have the creative spark in you, becoming a world class animator, game designer or 3d artist, is no more a distant dream with reputed overseas institutions offering programs ranging from diploma to post graduate levels. These programs are known for their top notch industry centric curriculum, use of state of the art technology, live training sessions, complete with a global recognized qualification.
Countries like Canada US, UK, New Zealand, and Singapore Australia are in the forefront of offering these programs, though programs offered by these universities / institutions are comparatively expensive  to Indian programs , considering  the value gained  and the excellent job opportunities  ahead  , it's worth it
 Classical Animation Program,   Vancouver Film School,   Canada

Film Production,   Vancouver Film School,   Canada

Broadcasting – Television Production,   Confederation College,   Canada

3D Animation and Visual Effects,   Media Design School,   New Zealand

Motion Design,   Media Design School,   New Zealand

Diploma in Game Design,   Mages Institute of Excellence,   Singapore

BA (Hons) Computer Animation and Visual Effects,   Teesside University,   UK

MA Film,   Southampton Solent University,   UK

Advanced Diploma in Animation (ANPG),   Cambrian College,   Canada

Graduate Certificate in 3D Animation and Character Design,   Fanshawe College,   Canada
Large number  of opportunities await successful pass outs   in film arena , print media, and multimedia and also in different emerging media such as motion graphics, video, animation, and game design. Companies both national and international are always on the constant look out for raw creative talent who might not have the best portfolio but have a passion and enthusiasm for working in the area.
       Need more information  on Visual media programs abroad ? Contact Santa Monica study abroad pvt ltd your most trusted overseas  education consultant based in Kochi ,Kerala.  Feel free to   reach us on -0484 -4140999 to fix a free counseling session.