USA is better known for its diversity. The U.S. is a 'Little World" with nearly every world's culture & Community, climate, landscape and category of wildlife
USA has an unrivalled position as number one destination for students seeking quality overseas education. Yearly thousand of international students choose to study in USA because of its world class educational structure. USA is home to world's top universities both public and private. Students aspiring to study in the US can choose from a wide range of subjects from over 3600 colleges, universities and institutes. The sheer number of Courses in U.S.A which covers over 900 fields of study in undergraduate, graduate or professional education itself gives students options to pick a program of his /her liking whether it is a large public research universities or smaller liberal arts colleges.
Since the programs are generally credit-based (which means that to become a graduate one has to finish the requisite number of credits, not years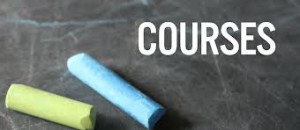 POPULAR COURSES
 Quality education in almost all the areas of study is the hall mark of higher education in U.S.A However, there are some courses in USA which are quite popular with international students they are
Business and Management Studies
 Business and Management studies remains the most sought after course by international students in the U. S. These programs are highly rated for its rich curriculum, methodology of teaching, coupled with case studies that develop entrepreneurial skills in the students and turn them in to efficient managers of tomorrow. Apart from classroom teaching industry exposure in forms of and training and internships are also important part of these programs a MBA program in U.S. would take your career to an altogether new level.
Information Technology
This includes courses such as Bachelors of Information Technology, Bachelors of Computer Science and Technology, Bachelors of Engineering (Computers) etc this field has great potential owing to   ever increasing use of computer based technology.USA being home to some of the world computer and software giant's job prospects are very high.
Engineering
The U.S is a hot destination for students seeking quality engineering programs with exciting specialization The job opportunities in the field are aplenty, thus making it programs high in demand.
Apart from these, courses like Hospitality MIS: Management Information Systems Energy Management, Developmental Economics, Organizational Behavior, and Film Technology are the various options available.
Work permits & Stay back
 Part-time work rights:  20 hours per week on campus (40 hours/week during vacation).  After 1 year students can work off campus subject to approval from DSO and authorization from US-CIS.
Stay Back:  12 months Optional Practical training (OPT); 17 months extension for STEM Majors.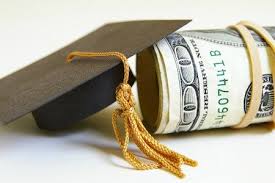 What salary can I expect in the US?
On an Average a fresher can get around 50 – 100k Salary after Graduation from US   University
MS Degree holders are given preference in TOP US companies.
Compared to Salaries in India, US graduate's salaries are almost 10 times higher.
60% of workers in USA are retiring by 2020. US needs lot of work force by that time
Planning to Study in USA? Call: us today on 0484-4140999