STUDY OPTIONS IN ENGINEERING /MEDICINE/ MANAGEMENT and more @ ECONOMICAL FEES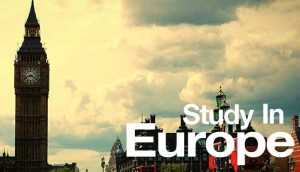 Images- courtesy google
 Europe that extends from the Arctic Circle to the coast of Africa is a truly diverse and multicultural region, with a rich academic history spanning thousands of years. With over 4,000European universities and colleges to choose from, there will be a European course to suit your needs. In the QS World University Rankings® 2015/16 a total of 338 European Universities featured within the world's top 800 (roughly 42%). Europe has developed a quality assurance scheme, covering all European higher education courses. European degrees are great value for money – tuition fees and living expenses are very reasonable, in ternational scholarships are widely available.
There are endless choices from highly ranked research universities to smaller, specialized European colleges that give you an education that employers around the world will really value and respect .European countries have  their own individual higher education system– but all are part of the European Higher  Education Area (EHEA).Qualifications  across Europe are comparable through the  European Qualifications Framework. Diverse range of higher education study programmes are on offer across Europe –Most higher education study programmes have a 'modular' structure. This means that you can build a personalized programme by choosing several different modules or units of study each year from a wide selection.
Engineering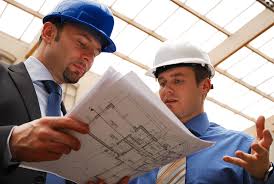 Europe has a long history of engineering Europe was the birthplace of the industrial revolution over 200 years ago, the past decade has seen huge levels of expansion in the more modern elements. Many European universities are fast emerging as excellent institutions for computer and electronic engineering as well as offering highly competitive tuition fees and low costs of living. Excellent programs are available for students who are looking for undergraduate and post graduate studies
Medicine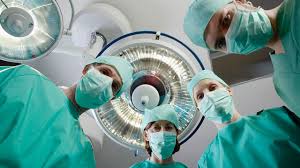 Europe is fast turning in to one of the most sought after region where medicine education is not only economical; the entrance requirements are also less cumbersome, notwithstanding the excellent education system and infrastructures that are truly international. European medical universities have centuries of prestigious legacy and have produced some of the leading physicians and doctors in the world today. Many European countries like Bulgaria, Ukraine, Russia, Hungary, Poland Armenia, Denmark, Latvia, and Lithuania Denmark   are in the forefront of offering quality medical Medical degrees offered by most of the European medical institutions are recognized across the globe. For an Indian student on successful completion of the course he/she can appear in the MCI screening test for gaining MCI registration, which is mandatory for practicing in India
Management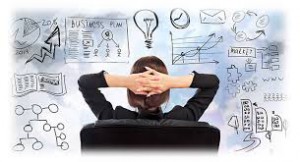 Undergraduate and graduate levels of Business and management degrees are available spanning subjects including accounting, finance, business administration, economics, marketing and management – each of which provides further opportunities for specialization. At graduate level, the MBA, aimed at those who have already gained significant professional experience in a business and management role, remains a very popular option, and one that continues to promise high returns in terms of career progression. However, many other master's degrees in business and management subjects are also growing in popularity, typically requiring a lower up-front investment and little to no professional experience, as well as the chance to gain a more specialized qualification.
Highlights – Study in Europe
High quality education
Close collaboration with Industries
Cutting-edge research
Top Ranked Universities
Latest specializations
Research intensive environments
Wide range of scholarship opportunities
Career opportunities in core fields
Value for Money
Schengen Visa with access to 25 countries
Best in the world for Quality of life and safety
Broad international exposure
Opportunities for Industrial Internships
  For more information on cost-effective study abroad options in Europe including entry requirements, course specializations and career paths contact your nearest office of Santa Monica study abroad or call 0484-4140999 to fix a free counseling session.