Germany is one of the world leaders in terms of being the country of choice for international students to study or continue their education in; and the reasons for this are many: from the desire to acquire specialized knowledge and improve their language skills, to the expectation that after completing their studies they will have more career opportunities back in their home country or in Germany
.Germany an attractive study destination for people all over the world; it is currently ranked fourth in the world, after the US, Great Britain and Australia.One of the strongest motivators is the financial one; tuition fees in German universities are very low compared to other countries.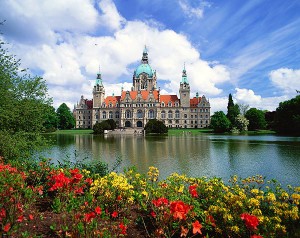 Highlights: 
Hub of Engineering technology & innovations.
Research centric Master programs with university assisted internship.
Options to apply for European Blue card.
Comprehensive scholarships covering Tuition fee and all personnel expenses.
Internship as part of academic courses in top MNC's  that eventually lead to full-time placement.
Over 1 Lac Engineers and IT professionals required in Germany.
German Universities are considered best in the World for Engineering & IT programs.
FREE education at Bachelor and Master level in all fields in German Universities.
Schengan visa (i.e. issued for Germany) allows you to travel all over Europe.
Cost of living in Germany is cheapest in Europe,

German is the language of one of the major economic players in the European Union.

Germany's strong economic position has also led to the use of German as the preferred language of commerce in a number of Eastern European countries.
Cost Of Studies 
€500 per semester
Work Rights & Stay Back
240 days par-time or 120 days full time in a year. Students a can work more hours subject to approval from foreign authority
18 months Stayback
For more details : info@santamonicaedu.in