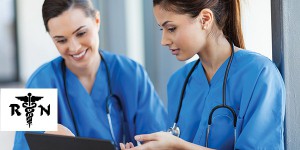 Representative image- Courtesy Google
The serious shortage of Nurses around the globe is positive news indeed for Indian Nurses, who owing to their incredible experience, valuable skills, hard working nature and unfettering commitment are highly valued across the world. Though countries including USA, UK, Australia, Canada and New Zealand are promising destinations for Indian nurses, Australia remains a hot favorite destination for a large chunk of Nurses. The reasons are obvious. The incredible Aussie way of life,coupled  with a  high paying rewarding career along with permanent residency prospect for family and oneself. Although there are plenty of opportunities for overseas nurse's, one need to meet the  stringent Australian standards to gain registration.
Who can apply for becoming a registered Nurse in Australia?
Any Nursing graduate with a minimum of 2 years experience with an IELTS Academic minimum score of 7 or PTE Academic, with a minimum overall score of 65 and a minimum score of 65 in each of the module or OET B in each module from one test sitting, or a maximum of two test sittings in a six month period is eligible to register with the (Australian Health Practitioners' Agency) AHPRA
    Documents needed for registration
Copy of Passport
Passport size Photograph (2 nos)
Curriculum vita (bio-data)attested by Nursing superintendent of currently working Institution
Duly filled Application form and application Fee
Copies  of IETLS/ PTE /OET   mark sheets (Notarized )
Notarized Copy of experience letter and original  reference letter from present as well as  previous employers
Copy of initial and current nursing registration certificate / license.
Copy of nursing degree certificates, mark sheets, academic and course transcripts
Copies of Plus Two certificates and mark sheets.
Copies of 10th certificates and mark sheets
Copy of birth certificate
Copy of marriage certificate (If applicable )
On verification of the documents, candidates will be issued Initial Registration and will be permitted to pursue the Overseas Nurses Pre registration Program. Please note that to apply for a Visa You will need to show fund proof for course fees, travel, living and accommodation.
 Overseas Nurses Pre Registration Program
Based on the Initial Registration letter, candidates are expected to complete their Overseas Nurses Pre Registration training program in approved centers. The purpose of this 12 weeks course is to provide overseas qualified nurses a specific period of training to adapt to the nursing policies of Australia. This includes a period of supervised clinical practice and theory of nursing studies. On successful completion of this program  one will attain the necessary competencies set by the Australian Nursing and Midwifery Council's National Competency Standards for registration as a Registered Nurse. Santa Monica study abroad Pvt. Ltd your trusted overseas education and migration consultant is here to assist you in securing a position as an RN in Australia.  For more information Please visit your nearest office of Santa Monica Study abroad or call 0484-4140999.