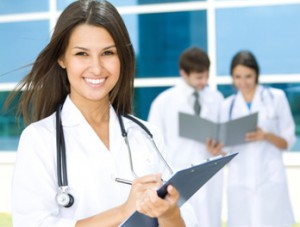 Many smart and academically bright Indian students who wish to pursue medicine studies are hindered by several barriers in the form of capitation fees, quotas and stringent entrance exams.  Inadequate quality of education coupled with high education costs has kept the meritorious and the middle income group students away from pursuing medicine studies in India.  Students who cannot afford the exorbitant costs of private medical education in India are unable to make it to the limited seats in government medical colleges too.
Countries such as Philippines, Bulgaria, and China are now new avenues for Indian students wishing to pursue medicine studies abroad.  There are a few good institutions in these countries which provide excellent and world class facilities for medicine studies with advanced infrastructure and facilities, easy availability of cadavers for studies and clinical placements in hospitals.  Entrance exams and heavy capitation fee payments are no more a worry for those who opt to study in these countries.  There are many institutions that cater to international students, however, the onus lies on the students to identify the genuine institutions and realize their dreams of studying medicine abroad.
Though US tops the list in providing medicine studies, for those who cannot afford to spend huge money and match stringent entry requirements, several new avenues in English-speaking countries like Philippines, Bulgaria, etc., where medicine education is not only cheaper, entrance requirements are also less cumbersome, notwithstanding the excellent education system and infrastructures that are truly international are attracting international students.
PHILIPPINES:
Philippines, in the recent times, have become one of the sought-after destinations for Indian students seeking to study Medicine at affordable rates in an English-speaking country.  With 90% literacy rate, Philippines prove that education is high on the priorities.  It is the largest English-speaking country in South East Asia and renowned for high education standards and high caliber educational institutions.  Filipinos are hospitable and their culture is easy to adapt to which makes the transition for an international student much easier.  The tropical climate and hence the disease conditions and occurrences are similar to India, which enhances the efficiency of the medicine students on par or even better than an Indian medicine graduate.
For Indian students seeking to study medicine in Philippines, the duration of study is almost the same as studying in India at an affordable rate.
The degree earned is a Post Graduate Doctor of Medicine (MD) degree.  Before applying to a medical school, candidates must earn the pre-medical degrees known as Bachelor of Science in Biological Science (BSBS), with credits in relevant subjects.  Students then have to undertake the NMAT (National Medical Admission Test) the entrance test for all medical schools in Philippines. The professional medical degree, MD, is a four-year program which deals with medical theories, practices, technologies and problem solving.  Students then have to undergo one-year postgraduate internship which qualifies them to take the licensure examination to practice as a doctor in Philippines.  To practice in India, students have to undertake the specified examination prescribed by MCI.
Philippines provide the options for affordable MD degree.  The education system is US based and English is the medium of instruction.  There are good medical schools which are Christian missionary managed and have their own hospitals for teaching and internships, and are recognized and listed by WHO and Education Council for Foreign Medical Graduates (ECFMG) as approved medical schools which allow the students to appear for the USMLE.  The method of learning includes both problem based and traditional methods.
Studies have shown that it is more affordable to study in Philippines with total tuition fee of approximately US$ 26000 (INR 16 Lakhs approx) and students can live a modest lifestyle by spending only US$350 to US$500 per month.
BULGARIA
Students from India, especially South India have discovered Bulgaria as an ideal destination to fulfill their dreams of studying medicine at cheaper rates in a European country. International students appreciate the good quality of education rendered, reasonable tuition fees and living cost, safe and friendly environment, qualifications recognized in EU countries and beyond, possibility of medical school transfer, well trained and experienced staff, student mobility, etc. Some of the well-known universities such as University of Pleven and University of Sofia are amongst the most sought after Universities in Bulgaria for pursuing Medicine studies.
Europe is another affordable destination for medicine studies and Bulgaria is one such destination in Europe attracting hordes of international students from across the globe to study medicine.
Bulgaria being an EEA country, a student who has attained his qualifications need not undertake any exam such as the PLAB to practice as a registered doctor in UK.
CHINA:
Chinese Universities offer specialization on a broader spectrum and are now welcoming international students to pursue their higher education in China.  Students from across the globe are now seeking to pursue the study of Medicine (MBBS) in China.
While choosing to study in China it is important that students choose the right Universities as there are institutions which rank below the quality benchmark which attract students through unhealthy strategies.  Students should conduct adequately research about their rankings, medium of instruction, availability of well-equipped hospitals to support clinical component as well as initiate contacts with Indian students who have already studied or are studying there before proceeding on to finalize the programs.
MBBS in China is considerably cheaper with no capitation fees or donations.  Cost of living is also lower in China as compared to countries such as UK, USA, etc.
The affiliated hospitals where students undertake internships have the most advanced international-standard medical instruments as China has emerged as world's biggest medical market.  Few of the well-known universities offer world-class facilities and also take special care of international students including provisions for Indian cuisine as well as acceptance of Indian culture which makes the transition for Indian students easier.
* Like in all other countries a foreign qualified doctor is required to undergo the prescribed test/certification in India by the Medical Council of India before practicing in India.
For more information on pursuing medicine studies abroad contact us on 0484-4140999