Why Poland?
*71st largest country in the world and the 9th largest in Europe.Studying in Poland will give you a European degree at a low cost.Polish schools compete with each other not only to provide a wide variety of high quality courses, but also in offering attractive tuition fees
The Polish higher education system is well developed. The quality of the education provided is monitored and regularly evaluated. The main Polish institutions in charge of quality assurance in higher education are: the Polish Accreditation Committee, the General Council of Higher Education and the Conference of Rectors of the Academic Schools in Poland
*Today, the Polish higher education system is developing rapidly. Poland holds fourth place in Europe (after the United Kingdom, Germany and France) in terms of the number of people enrolled in higher education.  The degrees offered by them are recognized in the European Union (EU) as well as in other countries such as the USA, Australia and Canada
Polish university education system has a history of 650 years of educating high profile professionals. Poland is a relatively safe country to be an international student in compared with other EU states. Violent crime in Poland is rare
Choosing Poland as your study destination, you not only go for a broad selection of courses, majors and specializations but most importantly you get the opportunity to join the best! Polish Information Technology graduates are twice over world champions in group-programming. Our astronomers and chemists also belong to the world league.
Poland offers easier access to other European countries such as Germany. Germany offers handsome job opportunities in various sectors and thus many pass outs from Polish universities apply to German companies for work. The culture and environment in the two countries is similar and thus students will not find it difficult to adjust. Poland acts as the entry point of Germany and other European countries since it is also easy to get visa for these places from Poland.
Polish universities have tie ups with many noted universities and organizations in different parts of the world thus allowing students the opportunity to explore internship facilities at such places. Polish universities have their partners in countries like the United Kingdom, the United States, Australia, Switzerland and Greece. These opportunities are great for the development of students and also allow them to earn some cash to cover their cost of living.
Poland's economy is growing at a rapid rate. The GDP rate for Poland in the past few years on an average has been nearly 5 percent. In the past few years, unemployment level has sharply declined.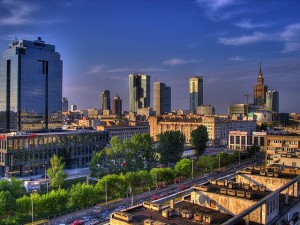 Highlights:
Cost of Living:
In comparison to other European countries Poland is a relatively cheap place to live and study. Prices depend greatly on the city, but a student can get by with about EUR 300 at their monthly disposal. Average costs of student living range from EUR 350 up to EUR 550.
 Work While Studying:
20 hrs work permitted during studies as well as 3 months of full time work during holidays.
Stay Back: 
Students can stay back for further 2-3 years as long as you can prove that you can financially support yourself without seeking any government benefits. Students who obtain a job or accept employment can obtain a Work Permit.
Tution Fees:  
EUR 2000 per year for professional higher study. Master's and Postgraduate Master's courses; Euro 2000-2500 per year for Bachelor Degree
Intakes:
February & October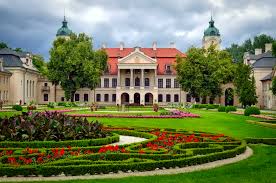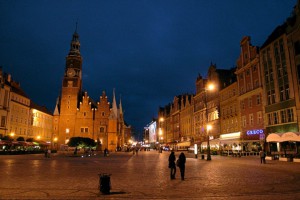 Most Soght After Courses:
Bachelor Degree Aerospace Engineering /Civil Engineering/ Computer Science /Electrical Engineering /Electrical/  Computer Engineering/ Environmental Engineering/ Power Engineering Photonics Engineering/ Engineering Management/ Electronics & Telecommunication/ Chemical Technology Robotics  
Master degrees
Architecture and Urban Planning/ Aerospace engineering/ Biotechnology/ Civil Engineering/ Chemical Technology/ Computer Science /Electrical Engineering/ Electrical and Computer Engineering/ Electronics & Telecommunication /Engineering Management /Enviroinmental Engineering /Global Production Engineering and Management/ Informatics/ Mechanical Engineering/ Management of Sustainable Enterprise/ Power Engineering Photonics Engineering Robotics