It Is A Huge Step For Any Student To Study Abroad, And The Options Are Endless…… So What Makes "SWITZERLAND" Stand Out As One Of The Favourite Study Destinations In The World?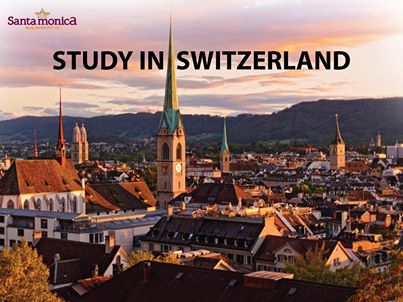 Here are ten reasons why you should consider studying abroad in Switzerland.
1. A Great Opportunity to interact with students and scholars from different parts of the Globe.
2. The Universities in Switzerland are mostly aided by the government and the fee is reasonably low.
3. Low student /faculty ratio and small working groups enhance a better learning environment.
4. A Swiss University provides a wide spectrum of courses that evoke the chance of employment in your favourite sector.
5. An International environment is the best opportunity to establish inter-cultural contacts and to have invaluable insight into a different culture and grow as a person.
6. In most Swiss Universities an academic year is divided into three periods- September to December, late January to early May, and late May to July. Such frequent intervals give ample opportunity for students to focus in their studies as well as to relax.
7. All Swiss Universities share a drive for quality in teaching and research, resulting in their consistent ranking among the best universities in the world.
8. High quality of life.
9. The country is home to many International government
organizations and non-governmental organizations and so the place is a friendly environment to International students.
10. Switzerland, being situated in the heart of Europe, is the crossroads of several languages and cultures. It has people from all over the World.