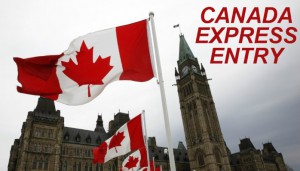 Canada Express entry system is something you might have been hearing for some time now, as the term denotes the system intends to expedite the entire process of Canada migration. To explain things, minus the jargon, Express Entry is an electronic management application system that came into operation on January 1, 2015 for immigration to Canada which facilitates the selection and processing of Canada's economic immigration programs which includes
The Federal Skilled Worker Classs (formerly the Federal Skilled Worker Program),
 The Federal Skilled Trades Class (formerly the Federal Skilled Trades Program)
 The Canadian Experience Class
Provinces and territories are also able to recruit candidates from the Express Entry system for a portion of the Provincial Nomination Programs in order to meet local labour market needs.
WHO CAN APPLY AND WHAT IS THE PROCESS INVOLVED?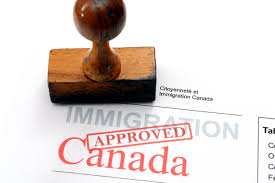 Applicants interested in migration to Canada and, if they are eligible for at least one of the aforementioned programs can enter the Express Entry pool by entering information about their skills, work experience, language proficiency, education and other personal information. The federal government and provincial governments, as well as Canadian employers, are then able to select candidates from this pool who will then receive an 'invitation to apply' for immigration to Canada under one of the programs.
Candidates are then ranked based on their human capital, determined by factors such as age, level of education and language ability based on which Citizenship and Immigration Canada (CIC) decide which candidates may be issued invitations to apply for permanent residence.
There are up to 600 points available under the system for a candidate's core human capital and skills transferability factors. An additional 600 points will be given to anyone with a confirmed job offer in a skilled occupation, or a provincial nomination.
Under Express Entry, candidates need to register with Job Bank which is an online search engine for open job positions across Canada which helps match candidates with Canadian employers If an Express Entry candidate meets the job requirement of a Canadian employer her or she might be given an job offer letter. This in a great way can speed invitation to apply (ITA) for permanent residency.
Need more information on Canada migration? Contact Migration department of Santa Monica study abroad pvt ltd.  Santa Monica has a dedicated Migration department headed by Canadian Immigration Attorneys and can prepare your immigration application reach us on -0484 -4140999 to fix a free counseling session.