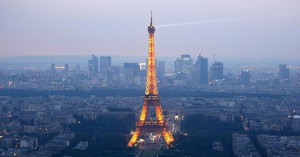 Europe has long been known for their high academic standards, cutting-edge research and their value for money. With more and more of these institutions introducing English as the language of instruction Europe is now better placed to deliver course of study that meets one's career needs in today's global market. There are endless choices from highly ranked research universities to smaller, specialized European colleges that give you an education that employers around the world will really value and respect. Diverse range of higher education study programmes are on offer across Europe – Most higher education study programmes have a 'modular' structure. This means that you can build a personalized programme by choosing several different modules or units of study each year from a wide selection.
From Business and Economics to Engineering, Life Sciences (including medicine), Social Sciences and Humanities subjects, the popular tag of Europe as a most desired study destination is here to stay.
WHY EUROPE
• Home to some of the world's oldest and most prestigious universities and attractive student cities
• High quality academic programs with close collaboration with Industries
• Cutting-edge laboratories and facilities
• Research intensive environment
• Internationally-recognized degrees
• Improved career prospects
• Schengen visa with access to
25 countries
• Excellent value for money
• Abundant Scholarships and funding opportunities
• Support services for international candidates
• A great choice of cultural and leisure opportunities
• Highly affordable for students, while maintaining highest quality standards
To gain more insight, exhaustive information on  job oriented  study programs across Europe , most suitable for you, visit Santa Monica study abroad Pvt. Ltd., your most trusted study abroad consultant  based in Kochi with 15+ years of experience and professional expertise facilitation overseas admissions to over 300 universities/ institutions across 30 countries or call at 0484-4140999.