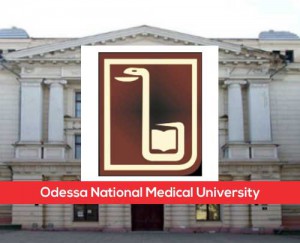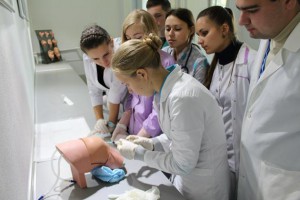 The search for top quality medical education need not take you all the way to USA, Canada, Australia, UK, or for that matter any other costly medical study destination when you can pursue medical programs of the same quality and credibility in Ukraine, which is home to one of the world's finest medical universities, Odessa National Medical University, which falls in the league of elite medical institutions in the world and has completed 100 glorious years, molding top class medicals professional.
Odessa National Medical University, Ukraine is a government run University with self governing status with IV accreditation level conferred by the State Accreditation Committee of Ukraine which is the top most level that can be secured. Odessa National Medical University is listed by World Health Organization, International Association of Universities, European University Association and medical boards across the globe and has the rare distinction of being the only University of Ukraine, to be member of MEDINE (Medical Education IN Europe) which addresses educational, institutional and quality issues in European medical education.
Odessa National Medical University, Ukraine had had some of the best known faces of the science and medicine fraternity including Nobel laureates as its faculties and visiting fellows.   It was among pioneering medical universities to have started medical education fully in English medium, towards catering to the needs of its growing number of International students and till date has produced 7 batches of complete English medium.
The general medicine course at Odessa National Medical University, Ukraine is of 6 years duration and on completion of 6 years a student is conferred with "MD Physician" degree, which is equivalent to M.B.B.S. in India. A unique aspect of the medicine study at Odessa National Medical university is the opportunity to pursue a postgraduate diploma in endoscopy from 5th year on wards, which means on passing out one will have a dual certification.
The clinical facilities at Odessa National Medical University include well equipped 35 hospitals with conditions & facilities for practice & training for doctors and students. Central Scientific – Research Laboratory, Institute of Clinical Biophysics, Health Family Center, Vivarium, Scientific – Research Institute of Eyes Diseases and Tissue Therapy, Institute of Health Resortology and Medical and Medical Rehabilitation, Stomatology, Virusology etc.
The University enrolls around 4000 students, including 1200 foreign students from 52 countries of the world. The university has 18 blocks with general area of 20,000 sq.m., a library with total stock of 1 million books, scientific medical computer center, Students Polyclinic providing medical aid to students free of cost.
Odessa National Medical University has six hostels which are multistoried with central heating system with continuous hot & cold water supply, canteen, recreation room, students' club, library etc. Fully furnished single/double and triple bedded rooms are offered with toilet/bathroom and kitchen.
Situated in the 3rd largest and the most important city of Ukraine, Odessa is a bustling city with grandiose architecture and vibrant cultural life. Odessa owing to its mild climate coupled with picturesque locales and the indomitable spirit of its dwellers is rightly fully know as "Student Paradise" which would give students ample opportunity to explore Odessa in its entirety
Need more information about gaining admission to Odessa National Medical University, Ukraine?  Look no further Santa Monica Study Abroad Pvt.Ltd. your most trusted name in overseas education consultancy is here to facilitate admissions of students, seeking admission to leading medical institutions across the globe. Our experienced and well informed experts provide unbiased and accurate information about Medicine programs that fit your profile and budget. For more information, visit your nearest branch of Santa Monica Study Abroad or call us on 0484-4140999.
*Please note clearing of MCI screening test is mandatory for practicing in India
……………………………………………………………………………………………………………………