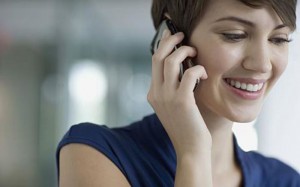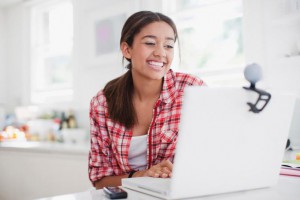 Landing in a foreign land, surrounded by unfamiliar people, customs can give any one a harrowing time, at least for the first couple of months, where the only respite would be to talk to ones loved ones, which ever medium it might be through. This is where technology comes to our rescue. Communicating with our loved ones is no more a hassle and also need not cause a fortune. Let us explore a few of them here.
Skype
Skype is more than handy while studying abroad, as it offers free video chatting and allow one to make phones at fraction of a cost. Depending on your location and country to which you are making the call, Skype credit can be purchased and calls can be made to mobile numbers and landlines. This really helps in an emergency, when one does not have access to a computer or if the time difference makes it difficult to make a Skype chat.
 Whats App
This application has taken the world by storm and is considered one of the fastest, convenient and cost effective way as it allows one to text internationally through ones data plan, and help keep in touch with family  and friends, without bearing international texting charges. The best part is that even if there are internet disruptions, incoming texts notifications are received as soon as you are connected to the internet.
Facebook
Face book is probably   the world's most explored tool by people, which helps one to stay in touch with family and friends, no matter which part of the world they reside, as it not only allow one to chat with friends in ones friend list, it also allows one to post photos within a matter of seconds, helping you post your status which your loved ones can track.
Google chat and hangouts
Google+ and Google Hangouts are wonderful applications which help one have normal chats and video chats; with a number of people simultaneously this can be a great way to interact with your friends and family without trying them separately. Once in a week scheduling a video chat can help you keep a tab on all happenings back home.
 Phone Calls
International phone calls by no means are cheap, so that this cannot be a regular feature. For those who can afford this luxury, many exciting plans are provided by telephone service providers. So choose a plan that has maximum talk time and minimum call rate and top up options.  Make full use of a time slot when calls are charged the bare minimum, which is usually during the wee hours. If these suit your home country's time zone, make the most out of it.
Emails
Email is the best option to communicate with your near and dear ones back home, which only requires internet connections at both the ends.  You can write (read type) your heart out, without bothering about the limitation of words, space consumed etc. The best part is that, you can attach your photographs along with your mail and simply sent it across within a second.  Though mails are not fashionable way of communication in this lightning quick world, it is still effective.
Snail Mail
Though this is never suggested for swift and reliable communication it still has its charm as the feel of writing in your own handwriting and that your loved ones are getting the message in a tangible form in itself strikes a emotional chord, so it would be a best choice to sent a snail mail or use a post card to scribble some lines on it and sent it across.  Your family would love to receive it from you.
Though this is not an exhaustive list of tools that aid your study abroad communication needs, at least one might serve your purpose, so cheer up,  studying abroad does not mean you are totally cut off from your family and friends. Make the most of cost effective communication tools and stay connected throughout your study abroad phase.