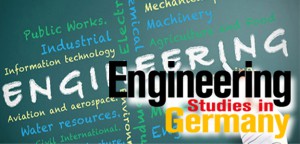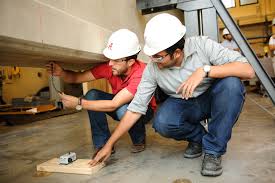 Image courtesy Google
WHY GERMANY IS THE BEST DESTINATION WHEN IT COMES TO ENGINEERING STUDIES?
Germany ranks on top of the list of popular study destination for engineering studies with an upper hand in Mechanical Engineering. Engineering students in India who do not opt to do MBA right after engineering or even after two or three years of work experience, invariably are the ones aspiring to go to Germany for their postgraduate engineering programs.  The engineering sciences are the vehicle of technological progress and are currently facing major challenges.  New blood is being sought in Germany, especially for the disciplines of mechanical engineering and electrical engineering. German engineers are called "artists of the feasible". The challenging degree courses in engineering are basically geared towards the demands of real life.
World believes that in many fields engineers trained at German universities are guarantors for the technological leadership of German industry in the global competition. Engineering degrees "Made in Germany" rightly have an excellent reputation internationally, because they provide tomorrow's engineers with superb conditions for studying and for research. Internship is a part of academic courses in top MNCs that eventually lead to full-time employment in large multinational companies
The intensive research work, invaluable study abroad experience, high quality education, career and migration possibilities, and low cost studies are just some of the lures for studying engineering in Germany.
The Masters programs offered at German Universities are funded by Government, and are granted scholarships which have proven to be a boon for Indian students. A number of private and public institutions award scholarships to cover living costs and books. If willing to learn German, students also have the opportunity to join the German Language Courses at the University, which are free of charge and the good things doesn't end here   Part-time work rights: 240 days or 120 days full-time in a year and   Stay back: 18 months Residence Permit. Planning to study engineering in  Germany?  Reach us on 0484-4140999 to guide you through from start to finish