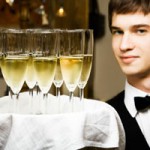 Representative Image-  courtesy Google
Hospitality industry has witnessed phenomenal growth the world over, increasing demand for hospitality professionals in varying capacities. A specialized qualification in hospitality management from an accredited institution opens up countless avenues with the best of remuneration with potential employers including hotels, motels, Airlines, cruise liners, resort in diverse areas ranging from front office management, housekeeping, food and beverage management, tour planning, event planning, management, marketing and sales and revenue management to mention a few. Of late the number of graduates setting up their independent businesses in the hospitality domain is also steadily increasing.
When it comes to programs in hospitality management is concerned there are many highly reputed institution abroad  who offer programs ranging from certificate, diploma,  bachelors  and MBA which seeks to  inculcate sound theoretical as well as practical edge to students  and are designed to meet the expectations of both students and the industry.  All aspects of the hospitality industry including hotel and lodging, restaurant and food services, recreation, gaming, and meeting and convention planning  and specialized areas like Business management, team building, strategic planning, marketing, quality control  etc   are often covered depending on the  program one choose. Studying hospitality programs abroad offer the best opportunities to kick start ones dream hospitality career with the best names in the industry, as many top hotel chains known to sponsor quality international students or offer them intern positions gauging their talent and skills.
Though U.S.A., owing to its largest tourism industry in the world boasts of some of the most prestigious hotel management & culinary colleges in the world.  Canada with affordable education coupled with generous work permits and internships are gaining popularity among students from all over the world especially India. Australia, New Zealand, Switzerland and Singapore are highly rated owing to various factors varying from post study job / internship opportunities to stay back and lucrative salary offerings.
To gain more insight into the options and benefits of studying hospitality programs across the world most suitable for you, visit Santa Monica study abroad Pvt. Ltd, your most trusted overseas Education consultant with 15 years of experience and professional expertise facilitation overseas admissions to over 300 universities/ institutions across 30 countries or call at 0484-4140999