How about a job that gives you opportunity to explore  breath taking locales,  the best of ambiance, interacting with people from all nationalities, varied interests, language etc helping them enjoy themselves, serving lip smacking delicacies, beverages or helping them unwind themselves.  Fun part apart, the travel and hospitality sector is serious business, one that doesn't shut even during holidays, in fact it thrives during this season.
It is a less known fact that the tourism and hospitality domain employs   maximum workforce in the world, According to the World Travel & Tourism Council, the hospitality and tourism sector employs more than 235 million people worldwide! Exciting job opportunities awaits aspirants with the right qualifications from the best of institutions along right skills, attitude, excellent communication skills and genuine interest in helping people.
The Travel and hospitality industry offers an exciting as well as financially rewarding career contrary to the belief of many   for whom its limited to receptionists, chefs, bearers and butlers. Diverse roles are available in this segment where you can quickly progress in career such as events, hotel, conference management, Marketing sales and business development to mention a few The best part is that it is not going to be a monotonous nine-to-five job.    With highly flexible work hours, one can expect to have fair   bit of socializing and meet some real characters from across the globe.
POTENTIAL  EMPLOYERS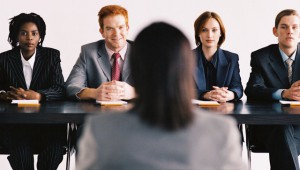 Hotels /motels / Restaurants & resorts
Cruise
Transportation
Travel agencies
Tour companies
Tourist attractions
Leisure, recreation and sport
Cultural industries
A multibillion dollar Cruise Industry
Entertainment,   recreation and Leisure Industry.
Travel and Tourism Organizations like WTO, IATA, IATO etc as well as Travel Media and Research Organizations
Tour Planners,   Publicity and Reservation Specialists, Transport Co-coordinators etc.
Airlines & major Travel & Tourism Industry employers, offering host of Jobs in various sectors like: Reservation Agents, Flight Attendants, Flight catering etc.
HOW DO I GET IN ?
 Though scores of universities and institutions offer various programs in travel and hospitality, the reputation of the institutions makes all the difference. There are a number of prestigious universities / institutions across the world that offer a variety of tourism and hospitality programs, which are most sought after the world over   One can select from a whole range of programs right from Certificate  to post graduate degrees. These programs with   rigorous academic studies, coupled with professional internships will arm you with the skills and experience required to launch a promising career anywhere in the world.
SOME OF THE  BEST  PROGRAMS ON OFFER 
Hospitality Management-Toronto Campus,   Lambton College,   Canada

PG Diploma in Hospitality Management,   Dimensions International College,   Singapore

International Advanced Diploma in Hospitality and Tourism Management,   Informatics Academy,   Singapore

Diploma in Hospitality & Tourism Management,   FTMS Global Academy,   Singapore

Graduate Certificate in Hospitality Management (International intake),   Lambton College,   Canada

Post Graduate Diploma in Hospitality Management,   Business and Hotel Management School,   Switzerland

Diploma in Professional Cookery,   Western Institute of Technology at Taranaki,   New Zealand

International Diploma in Hospitality and Tourism Management,   Informatics Academy,   Singapore

Hospitality Management – Hotel and Resort (Co-op),   Georgian College,   Canada

Culinary Management,   George Brown College,   Canada
If a promising career in the Tourism and hospitality industry is what you are looking at ,  look no further  feel free to Contact, Santa Monica study abroad pvt ltd, your most trusted overseas education consultant based in Kochi, Kerala with associations with the words top universities/ institutions offering programs in Tourism and hospitality. Reach us on -0484 -4140999 to fix a free counseling session.