Why Study in the USA?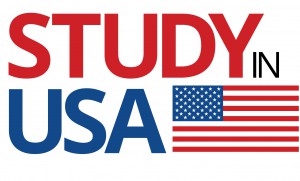 Since time immemorial USA is considered as the most sought-after destination for higher education. The wide range of scholarship options with a high standard of education is a pivotal reason, behind the success of US to stay in the front row despite the high competition from all around the world. Availability of specializations' concerning anything under the sky is another peculiarity of US. Their extensive array of courses in the field of bio-science, engineering, business, mathematics, law etc. is a great example for this. The most distinctive factor that differentiates the US from other countries is, students, do not have to engage in mundane part-time jobs rather they could do quality jobs like graduate assistance-ship, teaching assistants, campus tech support etc. while they study.
The Universitas 21 has continuously ranked US in the first position for the past few years. This shows the uncompromising effort made by the universities as well as the government in minute details pertaining to maintaining the highest quality parameters. The US is the home for most prestigious universities like Harvard, Yale, Stanford etc. Every university has representations of students from all parts of the world. This diversity in the culture equips the students to endure on a global platform which is very much essential in this era of globalization.
The USA is the only country offering the students the complete liberty to customize the subjects' according to their field of interest and also to combine two or more diverse field of studies by taking double majors. This could diversify the academia of prospective students. The OPT and CPT provisions offered by the universities, facilitate the students to get a hands-on industrial experience, which would catalyst the chance of employment. A higher degree from any US university would potentially distinguish a student from his fellow competitors in every aspect of life.
Planning to Study in the USA? Call us today at 0484-4140999, +91 9645222999