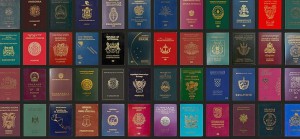 Global financial advisory firm Arton Capital put together a ranking of how powerful a nation's passport is.
What is a passport's power?
Simply the number of countries it allows you to travel to, without a visa. An American or a UK passport lets you enter 147 countries without a visa – at best, you'll automatically get a Visa on Arrival. This is how the firm's Passport Index website has ranked passports based on a 'Visa Free Score'.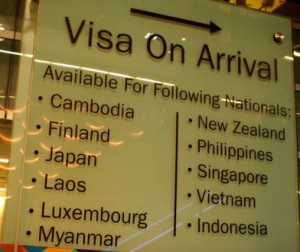 What about India?
Indian passport holders can only travel to 59 countries without visa/visa on arrival. We're beaten by the likes of Sierra Leone, Namibia and Nicaragua. But hey, we've beaten Pakistan and Bangladesh, at 71 and 67 respectively.
At the bottom are South Sudan and Palestinian Territories.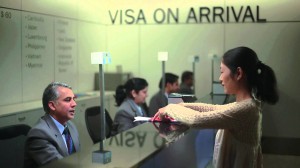 Countries that issue visa on arrival to Indian citizens:
Bolivia – 90 days

Burundi – 30 days; obtainable at Bujumbura International Airport

Cambodia – 30 days

Cape Verde

Comoros

Djibouti

Ethiopia

Guinea-Bissau – 90 days

Guyana – 30 days provided holding confirmation, issued by the Ministry of Home Affairs

Indonesia – 30 days

Jordan – 2 weeks, must hold US$ 3000

Kenya – 3 months

Laos – 30 days

Madagascar – 90 days

Maldives – 90 days

Nauru

Palau – 30 days

Saint Lucia – 6 weeks

Samoa – 60 days

Seychelles – 1 month

Somalia 30 days, provided an invitation letter issued by the sponsor has been submitted to the Airport Immigration Department at least 2 days before arrival.

Tanzania

Thailand – 15 days. Visa fee of 1000 Thai Baht needs to be paid in Thai currency. Visa on Arrival has to be obtained at First point of entry/Landing not the Final Destination.

Timor-Leste – 30 days

Togo – 7 days

Tuvalu – 1 month

Uganda

Somaliland – 30 days for 30 US dollars, payable on arrival

Niue – 30 days
http://listabuzz.com/countries-indians-can-travel-to-without-visa/2/