Pursuing medicine studies figure on top of every Indian student's wish list; however, it is just a chosen few who are able to achieve their dreams due to highly competitive and tough entrance examinations, huge capitation fees, and dearth of adequate quality institutions for those who manage to get through the Entrance – which has led to many a broken dreams and seeking alternative career options. Though India through its 412 medical colleges produce over 45000 doctors annually, as per official figures released by Ministry of Health Government of India, there is only one doctor for every 1,700 citizens in India, clearly indicating that India faces huge dearth of doctors and would require about four lakhs more doctors by 2020 to reach the WHO mandated ratio of one doctor per 1,000 people.  The mammoth shortfall of doctors is not limited to India.  If one takes the WHO figure; the shortfall of doctors throughout the world is huge. Countries like United States, UK, and Australia also face a huge shortage which would reach alarming   proportion by 2020.
The option then lies in students to pursue their medicine studies abroad.
 Affordable destinations for Medicine studies abroad for Indian students
Students can pursue their dream of an internationally qualified medicine degree without the barriers of capitation fee, stricter entrance norms, and high study costs in countries such as Philippines, Bulgaria, Russia, China, Poland, Hungary, Latvia, Lithuania, Czech Republic, etc.  However, the quality of studies varies across countries and institutions and hence students should selectively choose the institutions before they proceed on for their studies.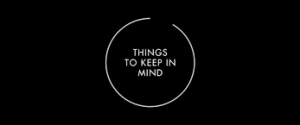 What should you look out for when choosing an institution?
Students should ideally look out for study destinations which have similar climatic conditions and disease patterns as India and a clinical exposure which aligns well with the disease conditions prevalent in India.  This gives students an extra edge when they come back to India and practice as a doctor.  Also, students should prefer more on proceeding to affordable English-speaking countries where language is not a barrier in communicating with the faculty as well as the patients during a clinical exposure.  This also removes the hassle of learning a foreign language to pursue their medicine studies.  The most important fact is to ensure that the institution they select appears in the approved list of WHO  and the medicine qualification offered by the institution is recognized by MCI.  Also it should be noted whether the medium of instruction is in English.
Medicine studies in advanced countries
 Opportunities are aplenty for the Indian students to pursue medicine program in USA, Australia, UK, Canada, New Zealand, Singapore, Germany, etc. ;however,  for a section of students it may prove to be a daunting task to get into established institutions in these countries owing to stricter entrance requirements and procedures and high cost of study and living, which may be beyond the reach of an average Indian.
Students should specifically understand the prevalent conditions and conduct due research and diligence about institutions and seek expert advice from experienced consultants.
Santa Monica has been working closely with well established institutions with world class facilities in Philippines, Bulgaria and China offering internationally recognized, WHO & MCI approved medicine degrees in English medium   and can surely help you identify your best option.
The team at Santa Monica has personally visited the institutions and have assessed their facilities and interacted with students before facilitating admissions to their associated institutions. For more details, please seek the advice of our experts in choosing the right destination for your medicine studies.  For more info contact us on 0484-4140999
*Kindly note that all foreign medical graduates wishing to pursue their medicine practice in India should mandatorily clear the MCI clearance test.