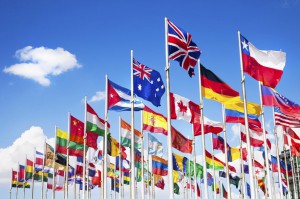 The world is already border less in various contexts and in such an environment, skills, knowledge and a flexible way of thinking gained through international education and experience is becoming increasingly essential.
So what are the benefits of studying abroad?
 

Opportunity to become a global specialist in line with your passion and skills

 

Advanced education system with modern facilities and learning methods

 

Practical knowledge and training by world renowned professors

 

Chance to learn new languages and mingle with different nationalities

 

Opportunity to independently handle unfamiliar situations

 

Value addition to profile with a degree from world class institutions

 

Opportunity to develop trade skills and leadership skills

 

Financial supports through scholarships, stipends, bursaries and paid Internships

 

Work opportunities for self and spouse while studying

 

Prospects for settling with family post study in PR/Work permit status
Unlike Indian education, though with the exception of a few IITs and some premier institutions focus more on the theoretical aspects, solely aiming at top grades without factoring in the employability part whereas International Universities/colleges have collaborations with industries, employers and researchers in different study fields and have partnered with them for training, lectures and campus placements and Internships, help gain real-time work experience and give students an edge over others when they begin their work life.
UK, Canada, Australia and New Zealand are some of the most preferred study abroad destinations for higher studies in IT, Engineering, Accounting, Business, Hospitality, Nursing, etc.
While USA tops for IT studies, engineering qualifications earned from Germany, Sweden and Norway are gaining global attention. Singapore is increasingly becoming popular for cost-effective western university qualifications. Countries like Russia, Ukraine, Bulgaria, Latvia, and Lithuania Poland Hungary Malaysia Philippines offer quality and cost effective courses in medicine studies.
Embarking on higher studies abroad have never been this simple with easy availability of education loans and scholarships, bursaries, and paid internships.
Many countries such as Canada, Australia, New Zealand and UK provide students with part-time work rights during academic sessions and during vacations. While Canada, Australia, New Zealand, and an increasing number of countries provide stay back options with full work rights for students to explore job opportunities and permanent residency prospects after studies provided they meet the eligibility prerequisites and the conditions for part-time and stay back.
Want a detailed counseling session on studying abroad ? contact  Santa Monica study abroad,your trusted overseas education consultant with over 13 years of experience with association across 10+ countries and over 200 universities/institutions of repute with services ranging from Colleges short listing to application submission, liaising with Universities, visa guidance, scholarship assistance , financial aid, education loan assistance to predeparture and post landing assistance.  Please feel free to reach us on 0484 -4140999.