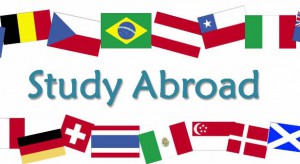 Q Which are the popular countries for pursuing higher studies abroad?
Canada, Australia and New Zealand are most preferred for higher studies in IT, Engineering, Accounting, Business, Hospitality, Nursing, etc. While USA tops for IT studies, engineering qualifications earned from Germany, Sweden and Norway are gaining global attention. Singapore is increasingly becoming popular for cost-effective western university qualifications. Countries like Russia, Ukraine, Bulgaria, Latvia, and Lithuania, Azerbaijan, Hungary, Romania, Serbia, Malaysia, Philippines, China offer quality and cost effective courses in medicine studies.
Q What are the different ways of financial support for my studies abroad?
The different methods to support your studies abroad are: Education loans, Sponsorship by individuals / organization; Scholarships by Indian/foreign governments, private trusts and also individual universities.
Q What are the post study job prospects available abroad?
Most countries offer stay-back options for students to explore job opportunities on successful completion of their studies. The Co-ops and internships during the study help the students to network and search for employment opportunities after the completion of the course. Countries such as Canada, Sweden, Germany, New Zealand, Australia, etc, encourage students to stay back and explore job and PR opportunities after their successful study and few years of work/stay in the country, subject to certain conditions. Your family can accompany you for your studies; however, the work rights for your dependents are subject to the laws of that country which may change from time to time.
Q What services can I expect from a study abroad consultant?
Experienced and trusted consultants like Santa Monica provide candid counseling in choosing the right study options as well as assist you in applying to the institutions of your choice, getting offers, availing bank loans and scholarships, payment of tuition fees, visa documentation, pre-departure guidance and domestic (Global SIM card , air tickets, money exchange) and post landing assistance including (airport pick up, temporary accommodation, job search, community connections, legal issue helps, etc) to help ensure you have a smooth transition.
Q What are the entrance tests/proficiency tests/ important requirements to study/ migrate abroad?
All the western countries insist that the students belonging to non-English speaking countries should be able to handle the English language fluently while studying in their country for English taught program. English language proficiency is therefore an important requirement to assess your visa application and hence we would recommend having English language proficiency scores. English Language Tests: Pearson's PTE Academic (PT)/IELTS/TOEFL are the most common English language proficiency tests accepted by the institutions and immigration authorities across the world. Please check individual institution/official immigration department website for their requirements.
For MBA/Engineering studies in many countries Graduate Record Examinations (GRE) standardized test used to get admissions in various graduate schools or business graduate schools in various English speaking countries, especially the United States. Graduate Management admission Tests (GMAT) scores are used by graduate business schools to make admission decisions.
Still have more questions kindly visit your nearest Santa Monica branch or mail us at  nfo@santamonicaedu.in. You may also call us at 0484- 4140999/+919645222999 or visit www.santamonicaedu.in for more details.