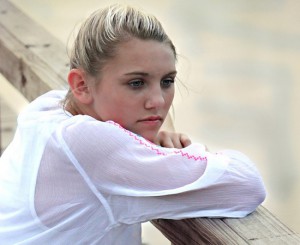 Studying abroad, though quite an exciting phase of one's life can be emotionally taxing, owing to the extended period of time, one spends in an alien land, away from near and dear ones. It is quite normal that home sickness sets in. In fact almost all of us at some point of time must have felt it, while being away from home, even on a short stint.  Though most common manifestations are loss of appetite, anxiety, depression, nostalgia, feeling of missing ones home, family, friends etc but can differ from person to person. Experiencing homesickness is a pretty normal thing to happen, however if it is seriously hampering your study abroad phase, don't down play it. Here are few strategies to fight home sickness head-on.
Being busy does not mean spending hour's eagerly, checking latest face book updates of friends. Blokes, now since, you are in a new country, that too only for a pretty brief time, make the most out of it. Get on to exploring your new city, its most happening spots, popular hangouts, food courts etc and not to forget, getting  fully immersed in the college extracurricular activities, student clubs etc  
Bring out the tourist in you
Start as a tourist with passion to know the city you are in and try to delve deep in to its popular spots, culture, history etc, this will make you well aware of the city, its routes, etc no doubt you are sure to locate a park or spot to spend quality time or a restaurant that serves your favorite meal.
Take a liking to local food
With ingredients, barring slight variations, there is every possibility that you might stumble upon a local dish, which tastes very much like the one you regularly have back home.  Trying out a few dishes, most preferable vegan ones initially and then graduating to the non vegetarian one would be preferable. Taking a liking to local food is good sign that you are adapting well to the new environment.
Stick to your old routine
Moving abroad does not mean that you have to change your daily pattern altogether, obviously, moving abroad would have led to missing out your buddies at the health club, ,yoga class or club but there are ways to compensate for it. Take a membership in a local gym or join a group of Yoga practitioners in your new country. Obviously you cannot replicate all  that you had  back home, however you can continue your routine  chores which would help yourself  free from the disorientation ,isolation and culture shock to a large extend.
Make an emotional connect with your temporary home
However brief your stint may be, as a student, your room is an integral part of this phase   so make an emotional connects with it. Adding a little bit life to your room would be a brilliant idea. How about painting your room with your favorite color if permission and money does not come in the way, if that is not possible, adding a few photographs of your loved ones or a couple of colorful portraits can add a different feel to the environment. If you are not a self professed Introvert, try to win maximum friends in your new neighborhood.
Try your hands on something new
Keeping you mind active is the best way to fight home sickness. No better idea than to learn the local language, a new dance form, learning to play a new instrument or trying your hand at cooking a couple of local delicacies, by this, apart from keeping your mind active and involved,  you are subtly  becoming part of the new environment.
Don't be unduly occupied with affairs back home
Though keeping in touch with your family and friends back home is quite normal, getting immersed in an hour by hour development can keep you disturbed and can take a heavy toll on your psyche. Limit all forms of interactions to bare minimum. Studying abroad is a great opportunity to not only study but to explore and experience a new country its flora and fauna, people, landscape, culture, art etc make full utilization of this time rather than spending your time worrying about home.
Your thoughts can be your best or worst enemy. Make sure your thoughts are positive and forward looking, rather than being defeatist, think about the positive side about coming abroad for studies and how it is going to help you build a solid career, as such positive thoughts, not only help overcome teething problems, help you to find solutions to it on your own.
Just understand that this is a transitory phase in your life and that with a little bit of patience and resolve you can beat it.