Nurses figure among the long term shortage skill list in many of the developed countries such as Canada,UK,Australia,USA,New Zealand,Ireland etc.Demand for nurses will continue to increase dramatically within next few years.
When it comes to job oriented courses after 12th science nursing really stands out. It has got such a huge appeal, especially in case of female students. The main advantage is job scope. The health care industry is a booming one, showing no signs of slowing down. That has how the nursing field been developing in the past few decades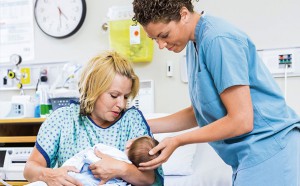 TOP DESTINATIONS : UK,Canada,Australia,New Zealand,Ireland,USA
Indian nurses holding Diploma (GNM) can opt for the Australian  BN programs or Integrated Masters (Bsc+Msc) program in UK work as RN in Australia and UK respectively.
UK : NMC in UK conducts ONP which is bridging program for Indian nurses to become RN in UK.The computer based eligibility test has to successfully completed in order to pursue the clinical component in UK.
New Zealand: Upon completion of the Competency Assessment Program ( CAP) prescribed by New Zealand Nursing Council (NZNC)the person may work as a RN in New Zealand.
Australia: The Nursing & Midwifery Broad of Australia (NMBA)provides registration for nurses upon completion of Initial Registration for International Nurses & Registered Nurses (IRON n RN) program to be obtained the AHPRA registration to work as registered nurse in Australia.
Ireland:Nursing & Midwifery Board of Ireland or an Bard Altranais  Nursing  Board is the Authority for registration of Nurses,after undergoing the prescribed adaptation program in Ireland.
Canada & US:Indian nurses should clear licensure examinations like CRNE/ CPRNE & NCLEX /RN respectively prior working as RN .
To work in all these countries ,Indian nurses  who have resisted with local nursing council have to meet the pre-requisites of language skills are required with academic excellence & work experience ranging from 1-2 years& above to be eligible for registration.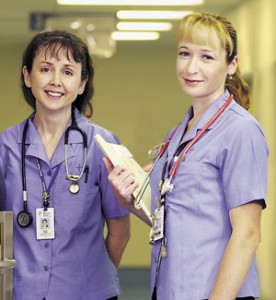 Few Programs:
Masters in Nursing  / Gerontology  & Rehabilitation Studies/ Dementia Care/ Critical Care.

Masters in nursing with overseas program incorporated & 6 months internship.

Grad Dip. in Nursing leading to comprehensive Registration /Infection /Addiction studies

PG Dip in Healthcare Leadership Management / Palliative Care/Concurrent Disorders/Recreation Therapy /Massage Therapy.
For more details : info@santamonicaedu.in