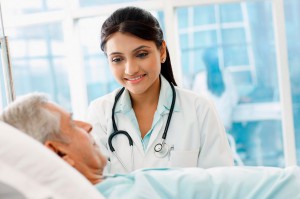 Disappointed with your medical entrance results? Thinking of repeating it next year? Or have you all together shelved your plan of becoming a doctor? Think again, not figuring in medical entrance exam successful list is now not the end of your doctor dream, when you can Study medicine abroad at St Paul university, without worrying about stringent entrance tests, hefty donation etc, without compromising on quality of education, that too at economical fees. The degree offered is a M.D degree which is similar to MBBS degree. The professional medical degree, MD, is a four-year program which deals with medical theories, practices, technologies and problem solving. Students then have to undergo mandatory clerk ship which qualifies them to take the licensure examination to practice in Philippines. To practice in India, students have to undertake the specified examination prescribed by MCI. Since, Philippines follow American curriculum (MD-American System), Students pursuing medical course there are eligible to appear for USMLE (United States Medical Licensing Examination) Part 1 after 2nd year of MD & Part 2 after 4th year of MD.
ABOUT ST. PAUL UNIVERSITY PHILIPPINES
St Paul University Philippines SPUP was founded by the Sisters of St. Paul of Chartres more than a century ago. Situated in the beautiful city of Tuguegarao, St. Paul University is a formidable institution playing a crucial role in the formation of Medical doctors, geared towards the provision of optimum and affordable health care programs where knowledge and experience are perfectly combined to continuously infuse medical students with relevant learning opportunities.
St. Paul University Philippines – Some rare distinctions
First Private Catholic University in Asia

 Enjoys full accredited status by the International Accreditation Organization (IAO) based in the United States of America

Designated as one of the twelve participating schools in the country for the ASEAN International Mobility for Students (AIMS) program
St Paul University Philippines holds autonomous status as a mark of credibility for strictly adhering to government rules and regulations and also for achieving excellent academic output. The whole environment at the university gives confidence to parents who are sending their wards to study medicine in a distance land. Towards expediting and simplifying admission process for students from India and adjoining countries St. Paul University Philippines has set up its south Asian region office in Indian at kochi, Kerala which is managed by Santa Monica study abroad Pvt.Ltd. For more information regarding Medicine programs in St Paul's university Philippines contact 0484-4140999