Are you a student looking for quality overseas education or a parent keen on choosing the best program for your ward? There cannot be a better opportunity. The Overseas Education Expo, September 2016, undoubtedly the biggest Overseas Education expo of South India  jointly organized by Santa Monica study abroad Pvt. Ltd and Malayala Manorama, will be held on September 23rd and 24th at Hotel Taj Gateway, Kochi  from 10 am – 6 Pm.  The overseas Education Expo September, 2016 will offer unique opportunity for students to know more about quality overseas education and choose the best suitable programs and institutions. Over 60+ world renowned universities/institutions from 10+ developed countries will be participating and showcasing their niche programs and specializations.

The most authoritative overseas education Expo of South India
Top Universities/ institutions from 10+ countries participating
Hundreds of Job centric diploma, Undergraduate and Master's degree programs
Meet officials from top Universities /Institutions
On the spot personalized education counseling
Spot offers on first co me, first serve basis and eligibility*
Prioritized application processing, application Fee waivers
Assistance for hassle free education loans*
Seminar sessions on overseas study options by experts
Free IELTS, PTE training for students registered with Santa Monica*
Gain Information on Canada, Australia migration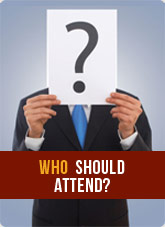 Students who have completed their 12th grade, those undergoing Bachelor's degree or looking for a diploma or master's programs are welcome. Undergraduate and post graduate admissions are possible in varied fields ranging from Engineering /IT, medicine, nursing / health care, Business, hospitality and tourism and more.
      WHAT ALL TO CARRY TO THE EXPO VENUE?
Copies of your education certificates from 10th to degree or your latest qualifying examination and or professional history (CV )
Pass port size photographs (4 numbers)
IELTS, PTE score if you have one
Visiting the expo with the above said documents will help university/ institutional representative to give a more accurate advice.  For more info and registration log on to the dedicated education expo web site www.overseaseducationexpo.com at the earliest or call 0484-4140999