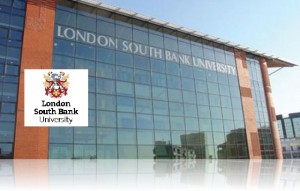 Representative image
Looking to Study in the UK ? London  South Bank university comes as a natural choice  as it  is one of London's largest and oldest universities offering vocationally-relevant, accredited and professionally recognized education since 1892 with over 18,000 students drawn from over 130 countries. The university is located close to some of London's most famous landmarks such as Big Ben, Piccadilly Circus and Buckingham Palace, among others. So what make London South Bank University figure on top of many an international student's  study abroad  wish list? Here are the answers.
 WHY CHOOSE LONDON SOUTH BANK UNIVERSITY  
Teaching and learning excellence
 London South Bank University has received the highest possible rating for the quality of education its academic staffs delivers and the impressive range of professional expertise they offer. The universities innovative curriculum is extremely industry centric and ensures that on passing out the individual is job ready.
Teaching at LSBU is highly practice oriented and many courses offer work experience opportunities. With strong employer links and numerous partnerships, all courses at London South Bank University are professionally accredited or developed in partnership with relevant professional bodies.
Scholarships and fee discounts
London South Bank university  offer a wide range of scholarships and discounts for international students including Nationality Scholarships, fee-discounts etc, the University has committed over £1m in financial support to help well-qualified students from outside the EU  to meet their study costs.
Whatever be the choice of course LSBU has the facilities to fully support it be it the  state of the art skills laboratories, workshops, media centre, theatre, library or Learning Resources Centre all  appropriate technologies and expert support are available  to complete your study experience.
Practical session at LSBU  is specially designed to create scenarios students find in the workplace. Health students  for example get to use sophisticated skills laboratories, with life-like hospital wards, simulated patients and a radiography-testing suite with the latest 3-D imaging.
Building career success and entrepreneurial talent
London South Bank University's dedicated Careers Service helps students find work placements and jobs with top blue chip companies, public companies and voluntary organizations. The career cell at London South Bank University help students find suitable full-time and part-time work  experience, placements and temporary and vocational work  supported by experienced and dedicated advisers and placement officers.
London South Bank University graduates have found success in all kinds of industries, from arts and media to nursing, law, finance, and engineering. The courses are based on what the Industry wants The Times University Guide 2016 shows that LSBU are the No. 1 London Modern University for graduate starting salaries, and that they are Top 10 London University for graduate prospects. To find out more about programs at LSBU please Santa Monica Study Abroad Pvt. Ltd authorized representative of LSBU on 0484-4140999 or walk in to your nearest Santa Monica branch.
Article Core content –Courtesy http://www.lsbu.ac.uk/