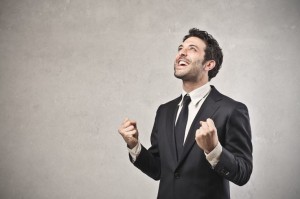 Employers of all sizes are in search of a truly international employee, the one who really understands how business is done in key markets around the globe which brings to the fore front the relevance of a truly International management; program which strongly leans on Problem-based learning, real life case studies, and flexible specialization structure, solution-oriented approach to mention a few undergraduate and graduate levels of Business and management degrees are available spanning subjects including accounting, finance, business administration, economics, marketing and management each of which provides further opportunities for specialization. Employers are more than happy to have business graduates with international experience who would be job ready right from day one.
A foreign degree and international experience set them a class apart and provides excellent job prospects, social status and a fat pay globally or on a national level. Students can earn a better taught and recognized course abroad in just one year and push start their career early as against studying a 2 year MBA program in a top B-school in India.
There are various cost effective programs with scholarships options offered by various universities and colleges in countries like UK, Canada, Australia, New Zealand, Sweden, etc. It is essential to seek the advice of expert consultants who can guide the students in choosing the right choice based on their background.
Hot specializations on offer
Digital marketing Management/ Market analytics management/Business Analytics/Global Logistics and Supply Chain Management/ International Business Management/ Project Management, Media management, Social entrepreneurship……
A FEW TRENDING PROGRAMS IN MANAGEMENT
• Triple accredited MBA (AMBA / EQ UIS/AACSB) – Ireland, U.S.A, U.K, France, New Zealand etc.
• Global Tri-campus MBA (Singapore + Dubai + Sydney).
• MBA with 3 months to 1 year internship in the UK.
• Masters in strategic entrepreneur ship in Sweden
• Masters in General management with 2 semester study + 1 semester internship.
• 5 star rated MBA in Australia
Looking for  a top notch management programs abroad look  no further, contact Santa Monica Study your most Abroad Pvt .Ltd  your most trusted overseas education consultant Cochin ,Kerala t with over 15 years experience o make your dream of overseas studies a reality