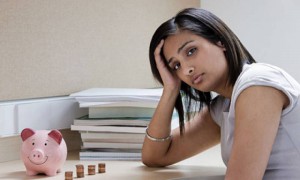 Keeping a check on spending is a difficult feat to accomplish, even more where you are in a new country as a student, with very little knowledge about the local currency. Spending recklessly can leave you cash strapped, well before the cash reinforcement from back home arrives. Here are 7 tips on how to how to avoid a cash crunch while being abroad as a student.
Though enjoying local delicacies is very much an important part of your study abroad experience, eating out on a regular basis can burn a hole in your pocket. Self cooking is the best way out, with how to cook videos rampant on the internet and cook books in plenty, cooking your own meal is not going to be much of a fuss, which part from churning out healthy food, can also help you save loads of money.
Eat out at modest restaurants
Modest restaurants are seen to serve foods that have an ethnic feel to it and  are known to serve local delicacies with ingredients sourced locally,  which makes the food far cheaper than what you get at high end restaurants. There are chances that you might get to savor some exotic recipes, which conventional restaurants do not have on their menus, all at half the amount you might have otherwise coughed up at a high end restaurant.
Take to public transports
Travelling is one area that gobbles up lot of your money, hiring a cab can be an expensive option.  Get yourself acquainted with the route and timing of the local transport system like bus, trains, trams etc.  It wouldn't be a bad idea to walk to places which are quite nearby, this apart from getting some exercises, will get yourself acquainted with the nearby places.
This is one area where most of us lose the plot and end up spending lot on money on things that catch our fancy,  without even thinking about whether it is required or not. Though qualities of products we buy are important, you don't have to shop at expensive malls or supermarkets that charge a premium.  Take to shop at cheaper supermarket and look for discounts and offers.  Signing up on loyalty programs can ensure that you get the best deal.
Unless you require a hell lot of space to live in, it wouldn't be a bad idea to share your room with a fellow student, this part from reducing the rent burden can help you save on additional cost like the internet bill, maintenance charge, news paper etc. If the roommate is from your part of the country there is every possibility of sharing a meal with him, which can bring down your monthly expense to a large extent.
Make use of cheaper communication means
International calls add up to a major monthly expense for students from abroad as most students, call up family on a daily basis and end up paying a hell of a lot of money on expensive call plans. Making use of international calling cards or using specialized overseas calling plans can help you save a lot of money.  Internet telephony and instant chat options like what's app, viber, G talk etc have made contacting families back home well within the budget for every international student.
Follow these simple tips and stay financially healthy all through your study abroad period.